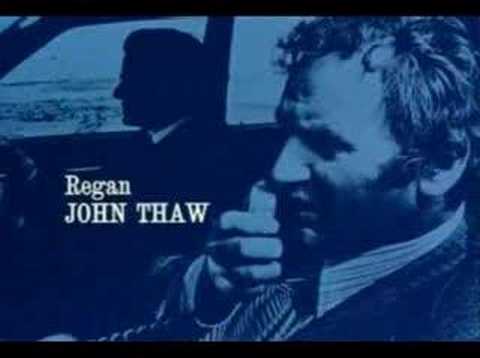 Did you spot the problem with Luther? The recent critically acclaimed, highly entertaining and refreshingly edgy British Cop series, staring Idris Elba of The Wire was devoid of motors. Or it might be more correct to say it was devoid of proper motors. Though we personally love its boxy lines, no hardman Met detective would be seen dead in a Volvo 240 Saloon, like the one the eponymous lead character was driving. Let alone in light blue.
And that's our only crit. The London locations were wickedly wrought. The hard hitting scenarios and the knockabout language was reminiscent of the classics. The acting was superb and the tension throughout the series built to a clever and Byzantine conclusion. But where, oh where, were the car chases?
There's a long and noble tradition of British cops driving like maniacs on telly. More often than not, the British brawn of both the villains and the boys in blue are haring around less than sensibly in a fine selection of hulking equipment from Leyland and Dagenham. It might be all post modern and forward thinking and carbon-imprint preserving for the BBC to run a largely screechless cop show, but we believe an opportunity was missed. And don't even mention Gene Hunt in his Red Quattro. That was just wrong.
In the opening sequence to the Sweeney, our favourite wickedly stripped-down and un-PC seventies cop show, the Mk 1 Granada (which according to certain experts, is actually a Ford Consul GT 3 Litre V6), is chucked around riotously and forms a central character in itself. The MK 2 Jag is, of course, course typecast as the getaway car of choice. There was a rawness and a danger to the men's relationship to their motors that is real, guv. Knowworimean?
Take a look at this killer car chase. No CGI there. Just an unsophisticated white-knuckle ride with drum brakes and four star. There's even the strategically placed stack of cardboard boxes that we once thought only ever appeared in Starsky and Hutch.
On the other side of the cop-crim divide is the hilarious, disturbing and slightly camp British gangster movie Villain. The film starred a dangerously alcoholic Richard Burton, who did his best, though the haze of Smirnoff (two bottles a day on set, allegedly), to come up with a rendition of a Kray like psychotic armed robber. Note this clip's brilliant exchange of Mk 2 Getaway car for Ugly but moodily magnificent Ford Zodiac MK4. And note also Burton's character's curious table manners, even at time of crisis.
But in the final clip, from a trailer of the historically inaccurate heist flick whose subject was the great Train Robbery, shows why car chases are so important in cops and robber shows. The simple fact is: bad, mad and dangerous guys drive madly, badly and dangerously. End of story. And that is also why Luther needed to drive a an M5 at speed through the Isle of Dogs.